How to Spot Business Threats Before They Occur
When you invest time, money, and a lot of passion into something, you want to make sure it's protected at all costs. This is how many business owners feel about their organizations. If you are a business owner, you understand the need and desire to keep everything safe and secure throughout your company. From your cybersecurity to staff management to merchant accounts, you don't want there to be any problems or threats that could derail your operation.
Tracking business threats and protecting your business can easily turn into a full-time job. Especially if you're dealing with sensitive information or confidential information, you don't want to run the risk of hackers getting ahold of this data. You also don't want unexpected scenarios to completely tear your company apart. One bad credit card transaction, late order, or departure of key staff members can hurt your bottom line. Business threats come in all shapes and sizes, and you need to be prepared when they strike. Let's look at a few of the different ways you can protect your company against a wide range of issues.
Check the reliability of your partners and vendors.
As a business, you interact with a lot of different processors, vendors, and retailers. You need to know that you can trust each new merchant account you encounter, especially if you're sharing sensitive data with them. Luckily, there are financial institutions and other leading organizations that can alert you to merchant accounts that may not be as trustworthy. The Member Alert to Control High Risk (MATCH list), or Terminated Merchant File (TMF) gives you a warning that certain merchant accounts may have chargeback problems or cost you money. To avoid scams or other problems, check the credentials in the first place. By exploring the TMF MATCH list, you can protect yourself from getting into business with an acquirer, new merchant, or credit card company that could hurt you in the long run. Avoid high-risk relationships with the help of these tools, or you may end up on the MATCH list yourself.
Invest in systems that keep hackers out.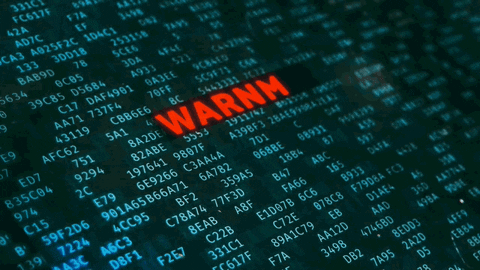 So much data and sensitive information and attachments are kept in your software programs. It's important to protect your online platforms from cybercriminals, malware, and illegal activity. Seeing problems before they happen is half of the battle. Invest in systems that will keep hackers out and track malicious software before it has the chance to reach you. Whether that means catching a phishing email with social engineering tactics or identifying threat actors entering your building, you'll want the best advocate for your protection. The right software will help find cybercriminals and alert you to danger before your computer system is affected.
Prepare your staff for cyberattacks.
Cyberattacks are some of the biggest threats to your sensitive information. There are many different types of attacks that you may encounter, so the best way to prepare is to keep your staff informed and aware of potential threats and dangerous online behavior. Tell them about phishing scams, wherein emails will come through and hackers try to get more personal information. Your team needs to know not to take the bait. Make sure no one is opening strange attachments that can unleash malware or malicious code. With cybercriminals changing and trying new tactics every day, your biggest vulnerability may be human error. Prepare your staff to fight these attacks in the best way to help keep your data safe from hackers, scammers, or malicious software.
Manage your inventory so you don't have to deal with material shortages.
There are a lot of things that can derail your business, and a material shortage is one of them. You don't want to fall behind on orders or not be able to deliver to customers because you're missing certain raw materials. Avoid this business threat with inventory software and by maintaining a good rapport with your vendors. From water delivered to office to materials for your next big product, make sure things are arriving correctly and on schedule. Of course, things happen and deliveries may not always come as planned, but having backup options or planning ahead can help you avoid serious issues.
Keep your staff with good workplace practices.
The biggest assets to your company are your team members. Without effective, passionate staff, you wouldn't be able to run your business. Turnover can be incredibly expensive and annoying, especially if you're dealing with it on a regular basis. These extra costs can be incredibly detrimental and affect your business in a negative way. Avoid this risk by creating a good workplace with lucrative benefits. You want your staff to want to come into work. Invest in those people. Give them a living wage, offer good health and 401k benefits, and include great options for time off. When you show your team how much you care about them, they won't be trying to run out the door. This is one of the easiest ways to create a great atmosphere at work while avoiding high turnover rates.
.googlesyndication.com/pagead/js/adsbygoogle.js">